About Us
CHAK'Z Catering is a full-service catering company, specializing in creative recipes that combined variety of gourmet cuisine with contemporary menu selections. Only the finest and most fresh halal ingredients are used, set at a higher level of standard and quality but at affordable prices.
We cater for all occasions and it is our pleasure to create unique menu tailored perfectly for your taste, budget and event. At CHAK'Z Catering, the success of your event is our top priority. We emphasize the quality in our service and food preparation. We exhibit an enthusiasm to customize unique concept and products combined with creativity and passion to meet your expectation and needs.
Our Facilities
We tailor our catering solutions to meet the demand and needs of our customers within the world of food and hospitality.
Built on 3,000 sq ft, our central kitchen located in Kompleks Premis Usahawan SME, Halal Park, Sungai Ramal Dalam, Kajang is equipped with the latest equipment in order to address all the catering needs. 
We can cater and produce maximum 2,000 capacity at one time.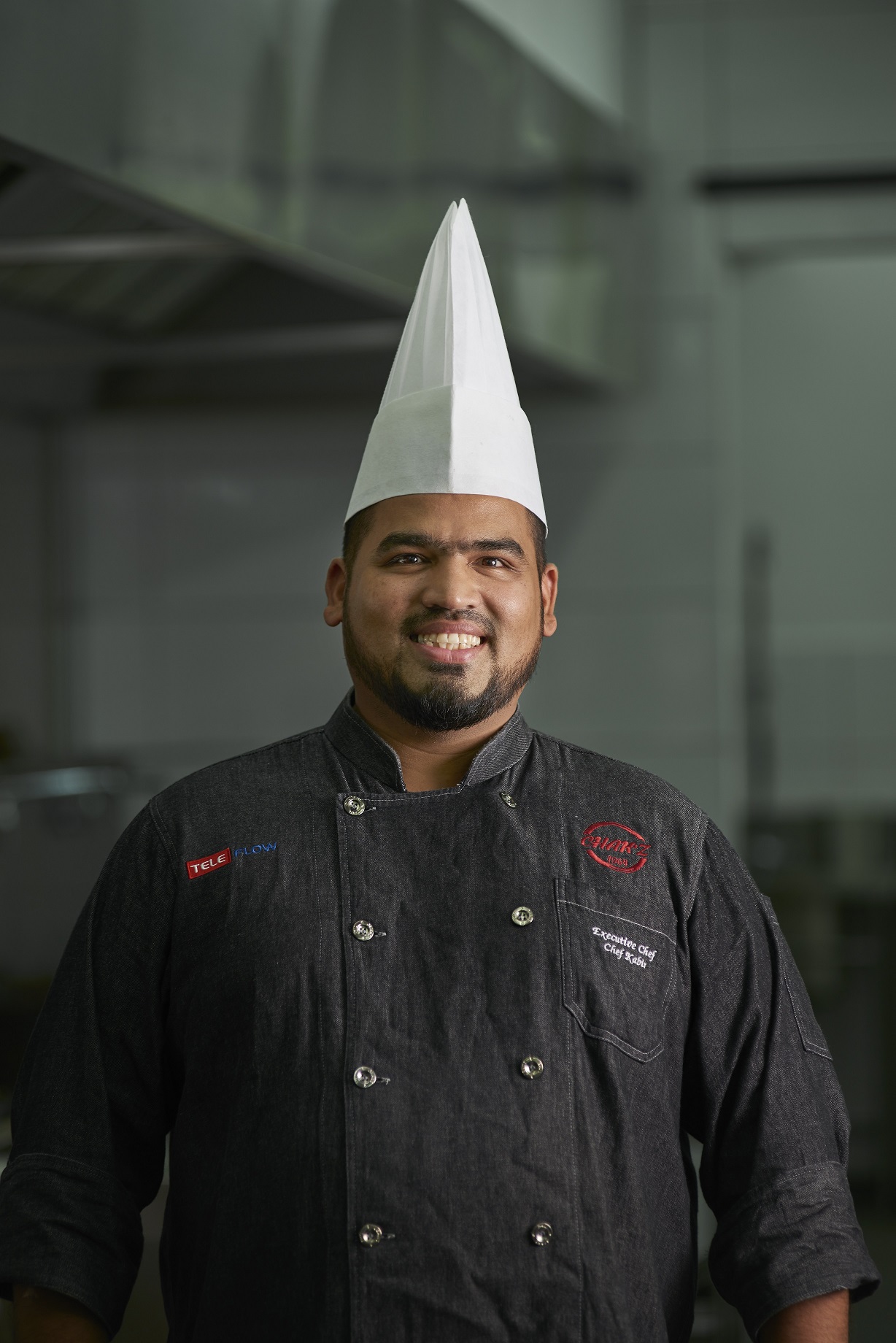 Chef Kabir
Chef Kabir has always been passionate about food and the culinary industry. He started his career at the Legend Hotel & Apartments in 1997 as a Commis Chef. He brings with him 20 years of extensive culinary experiences. He has worked with many famous and leading hotels in Kuala Lumpur such as Sheraton Imperial Hotel, Aloft Central and many others. Focusing on fresh quality ingredients and letting the taste and flavours speak for themselves. He started CHAK'Z catering to be able to fuel his creativity in creating unique events.
Chef Zam
Chef Zam has been in the hospitality industry for almost three decades. As an experienced chef, he began his career in culinary at Genting Highland Resorts as a Commis Chef. Over the last few decades, Chef Zam has worked and gained experience from many leading and distinguished hotels namely Shangri La, Sheraton Imperial, Intercontinental Hotel and The Corus Hotel. He is passionate about creating great dining experience and his series of menus are packed with flavours, unlocking the essence of each dish.